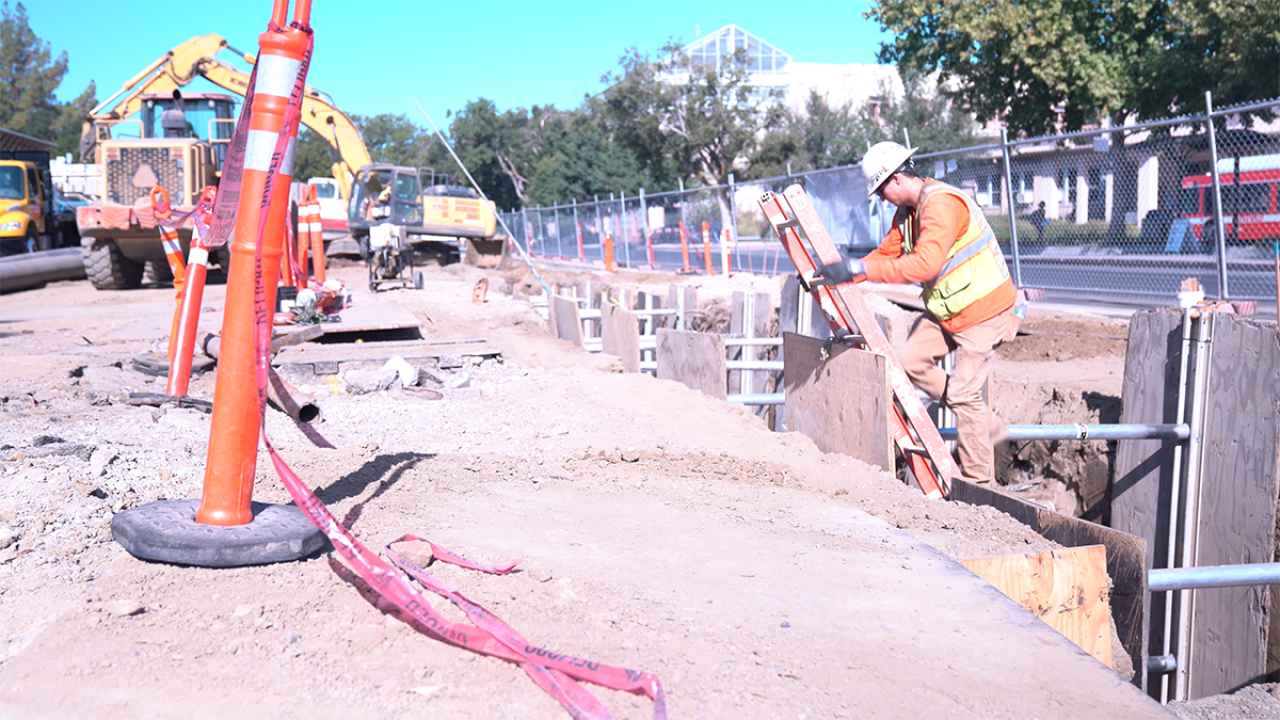 Construction Activity as of May 14, 2020
The biggest impact will be the closure of North Quad. Download the map. 
Approximately three crews will be working during this timeframe. Crews 1 and 2 will be trenching and laying pipe and Crew 3 will be preparing to install a new heat exchanger. 

May 26 - August 14, 2020 Traffic Control
Download the map showing detours, where roads are completely closed or closed to through traffic. 
| | |
| --- | --- |
| Crew 1 | May 26 - August 14, 2020 |
| Location: | North Quad & California Ave.  Heading East |
| Activity: | Trenching and excavating – Fenced area |
| Noise: | Medium level, some saw cutting asphalt and occasional jackhammering |
| Closures: | North Quad will be closed  – some sidewalks may not passable |
|   |   |
| | |
| --- | --- |
| Crew 2 | May 26 - August 14, 2020 |
| Location: | North Quad at West Quad Heading East |
| Activity: | Trenching and excavating – Fenced area |
| Noise: | Medium level, some saw cutting asphalt and occasional jackhammering |
| Closures: | North Quad will be closed  – some sidewalks may not passable |
|   |   |
| | |
| --- | --- |
| Crew 3 | May 26 -  June 30, 2020 |
| Location: | Across from Wickson Hall |
| Activity: | Grading, shrub removal, land preparation for concrete slab |
| Noise: | Medium level, asphalt removal noise |
| Closures: | Access to Wickson and Wellman is limited from California Avenue |
|   |   |
Tags